Used SUVs with Good Gas Mileage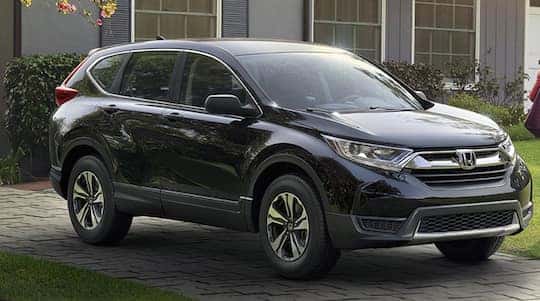 Versatility, fuel efficiency, and all-season confidence are just some of the factors that contribute to the SUVs popularity. As these models move into the used car market, Brick area drivers can take advantage of our wide selection of
fuel efficient used SUVs for sale
. From family-friendly crossovers to all-around reliable models, there's something for everyone at Automotive Avenues.
Top Fuel Efficient SUVs for Brick Area Drivers
The Honda CR-V is a great choice for shoppers looking for an SUV as reliable as it is fuel efficient. With a choice of a 2.4-liter 4-cylinder engine or a turbocharged option on higher trim levels, the CR-V is capable of up to 33 MPG on the highway when outfitted with the turbo engine. Some models come with Honda's Eco Assist system that can modify systems like the air conditioning to save even more on gas.
Fully redesigned for the 2014 model year, the Nissan Rogue is a great option for Brick shoppers in the market for a stylish used car. Highly regarded for its comfortable cabin and spacious interior, this SUV's aerodynamic design and CVT transmission give it an edge in fuel efficiency. When equipped with the driver-selectable Eco mode, the Rogue can get up to 26 MPG in the city and 33 MPG on the highway, making it a worthy choice for any auto consumer.
This small crossover has an incredible reputation and is great for those seeking a luxury SUV. Making its debut in 2016, the Infiniti QX30 is outfitted with a turbocharged 2.0 liter engine that provides 208 horsepower and up to 24 MPG in the city and 33 MPG on the highway. This SUV also has an Eco driving mode to further increase fuel efficiency.
The Mazda CX-5 offers huge benefits to SUV customers on a budget. With a responsive engine, lightweight body, and dynamically tuned suspension, this SUV received a class-leading 26 MPG city and 33 MPG highway rating. In addition to its solid fuel mileage ratings, the Mazda CX-5 is a great all-around crossover option with sporty styling and a comfortable interior.
Contact us today with any questions about the availability of any one of our fuel efficient used SUVs or to schedule a test drive.
Used SUV Inventory