Best Used Sedans for Gas Mileage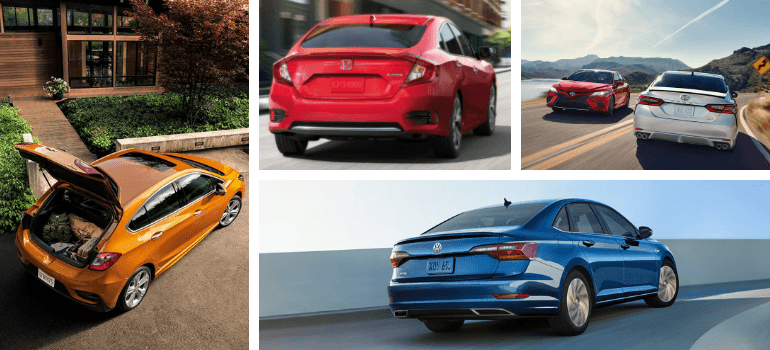 Owning a vehicle comes with a number of expenses like car insurance, repairs, and regular maintenance, so it's no wonder why more and more people are choosing to buy used. When it comes to purchasing a used vehicle, however, most shoppers focus on price, but you don't have to sacrifice fuel economy. At our used car dealership in Wall, we offer drivers plenty of reliable sedans in today's market with 30 miles per gallon or more.
Sedans that Get Over 30 MPG
Wall shoppers have lots of options to choose from in our selection of fuel efficient used cars for sale. All of these model sedans get 30 miles per gallon or more on the highway and are a great choice for conscientious shoppers.
Buick Verano

This well rounded, entry-level luxury sedan boasts a quiet ride with an impressive interior. With precision steering and athletic handling, drivers are sure to enjoy the Buick Verano.

VW Jetta

The VW Jetta delivers excellent power, handling and extensive safety features. Shoppers on the hunt for a compact sedan should give the VW Jetta some serious consideration, as this small, sporty car offers German engineering at an attractive price.

Cadillac ATS Coupe

Another great choice for smart shoppers is the Cadillac ATS Coupe. This luxury car's precise handling and strong lineup of available engines make it a sharp, two-door package.
Sedans that Get Over 40 MPG in Wall
Need an even more fuel efficient vehicle? Look no further than our top pick of sedans that get 40 miles per gallon or more on the highway.
Cruze

This comfortable sedan is a reliable and safe choice for drivers looking for luxury without the luxury price tag. The Chevrolet Cruze has plenty of available high-tech features and maximum fuel efficiency with its aerodynamic design.

Civic

The Honda Civic is a great compact sedan that provides drivers with a spacious and comfortable interior. Considered an excellent value within its class, this Honda is best-known for its responsive, quiet ride and fuel efficiency on the highway.

Camry Hybrid

This midsize sedan has an incredible reputation for reliability, satisfaction, and ease of use that shoppers are sure to love. The Toyota Camry Hybrid has a large cargo area, spacious interior, and comfortable seats that will suit most drivers on long trips.
No matter which fuel efficient sedan you go for, we have a great selection of used sedans for sale and look forward to helping you choose the right one for you. Contact Automotive Avenues today with any further questions about the availability of one of our used sedans, or schedule a test drive by calling (844) 455-4372.
Used Sedans that Get Over 30MPG Inventory