Best Jeep Accessories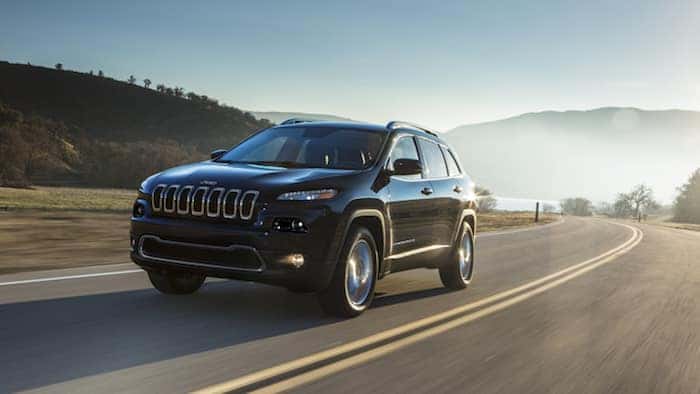 All of our used Jeep models for sale already come well-equipped to handle the toughest trails, but the beauty of the the Jeep lineup is that there's an entire market of accessories that allow drivers near Toms River and Brick, as well as those in the Howell and Ocean area, to make their Jeeps more distinct. These aftermarket parts are simple to install yourself using only basic tools, and can help improve your Jeep's abilities and up its comfort level.
Under Seat Lock Boxes: Most drivers are familiar with putting items underneath seats to keep them out of view of unsavory people, but lock boxes provide a safe and secure storage option for all your valuables. This accessory is simple to install, keeps items out of sight, and helps give drivers with a soft top peace of mind.
Front and Rear Bumpers: Though all our Jeep models from our used car dealer near Toms River and Brick come standard with stock front bumpers, they aren't always the most durable, which is why heavier duty front and rear bumpers are typically one of the first modifications made. Not only are these replacement bumpers constructed with impact-resistant metals, some models even include useful kits like motorized winch mounts that can prove useful in both off-road use and everyday protection.
LED Lights: Nothing is more thrilling than racing your Jeep off-road at night, but winning a race requires the best lighting to see the terrain ahead. Since the availability of LED technology has become more widespread, Jeep owners have better trail lighting solutions like LED bars and bumper lights. These lighting accessories are an extremely useful and popular addition to most Jeep models and means the fun doesn't have to stop when the sun goes down.
Hard Tops: Cruising with the top off may feel freeing but when the weather turns bad you'll need something to protect you and your cabin from the elements. A hard top helps insulate against the cold weather, snow, and hard rain, and also dramatically reduces wind noise on the highway.

Find Your Perfect Used Jeep at Automotive Avenues
Whether you plan to make your next ride a daily driver or a weekend warrior, our used car dealership offers the best used Jeep models that can be outfitted with tons of accessories. Contact Automotive Avenues today to learn more about our used Jeep inventory, or give us a call at (844) 455-4372.
Shop Our Used Jeep Inventory